Pre-planning, show design and rendering, lighting design, and initial budgeting are important early steps with which we can offer support. We have experience negotiating with hotels, convention centers, theaters, and other venues for price points on power, rigging services, audiovisual contracts, and IT services. See our services below: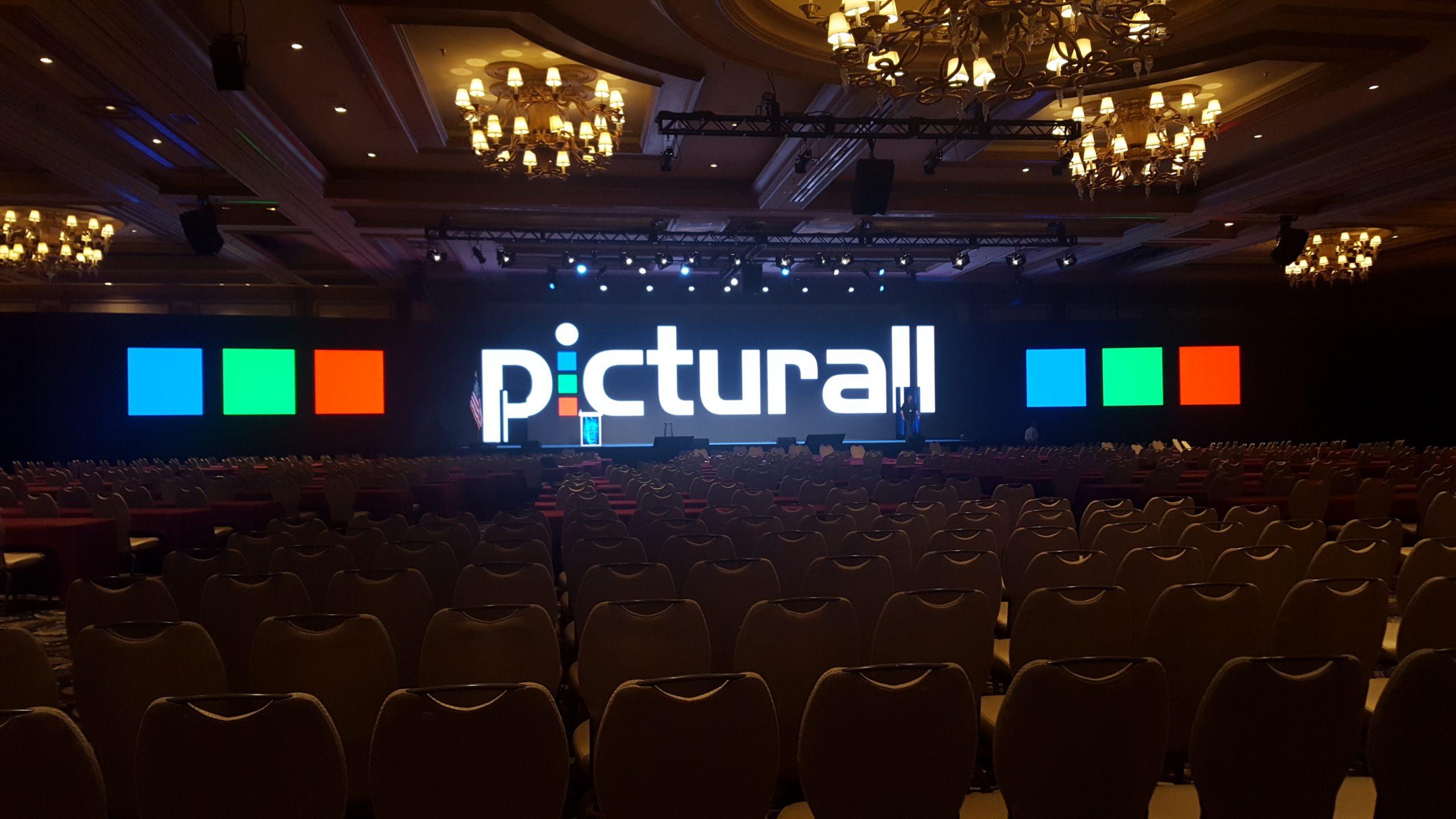 Pre-production & planning
In our experience, many on-site issues arise because the Production Provider was never involved in the booking and contract negotiations with the Venues.  Many of our clients are unaware of the negotiable fees and rules when it comes to working in a venue that may have onsite providers, & these venues might be overcharging for services.  We can also help negotiate with venues & save you time & money. Services include technical planning, & budgeting, show design, scripting & audio visual services.
We design your show based upon our initial interviews with your team.  Our goal is to make sure your expectations are met, and at the same time perhaps we can add some creative flair on an as needed basis, depending on the time and budget constraints.  We offer fully detailed CAD drawings and 3D renderings based upon each shows requirements. 
Technical Direction & Show Management
Our team has over 150 years of combined show experience.  From our Technical Directors and Stage Managers, to our Presentation Graphics team and Audio and Video Engineers, we only employ not just those at the top of the technologically knowledgeable scale, but we've vetted our employees to be sure they are customer first oriented and are friendly and relatable.  Services include show direction and stage management.
Lights. Camera. Action. When you choose Pivot to handle all of your event lighting needs, we'll give you Hollywood production level quality. A well-thought-out lighting design definitely sets the mood, and it shouldn't go overlooked. Need something bright and flashy for a new product launch? We can create a fun atmosphere that practically matches the excitement of your new idea. Want something more classy and subtle for a corporate event? We can transform any space for a sophisticated company party. Whatever type of event lighting you need, we'll work to turn your vision into a reality. Lighting services include conventional, intelligent lighting, LED lighting, & Film & television lighting. 
If you're looking for sound systems for your event, Pivot is here to help. As an audio-visual production company in Los Angeles, we've helped countless clients in California and the surrounding states bring their events to life with professional sound systems. If you're hosting a conference, product launch, or other event where there will be a lot of speaking, it's essential that you have touring quality sound systems to ensure unparalleled sound quality. Audio visual services include event sound custom design and installation, wireless mic systems, & convention audio systems.
Life is all about living in the moment, and Pivot can help you do just that with our live event video production services. For product launches, conferences, and other significant events, show the world the edge of innovation. With new products and events clamoring for attention, make yours stand out with live video and projection mapping specialties. It's a great way to add an immersive aspect to your event and helps to make attendees feel as though they're part of the event rather than just at an event. Visual and staging services include digital projection blends & mapping (indoor & outdoor), LED wall custom designs, & HD studio camera configurations.